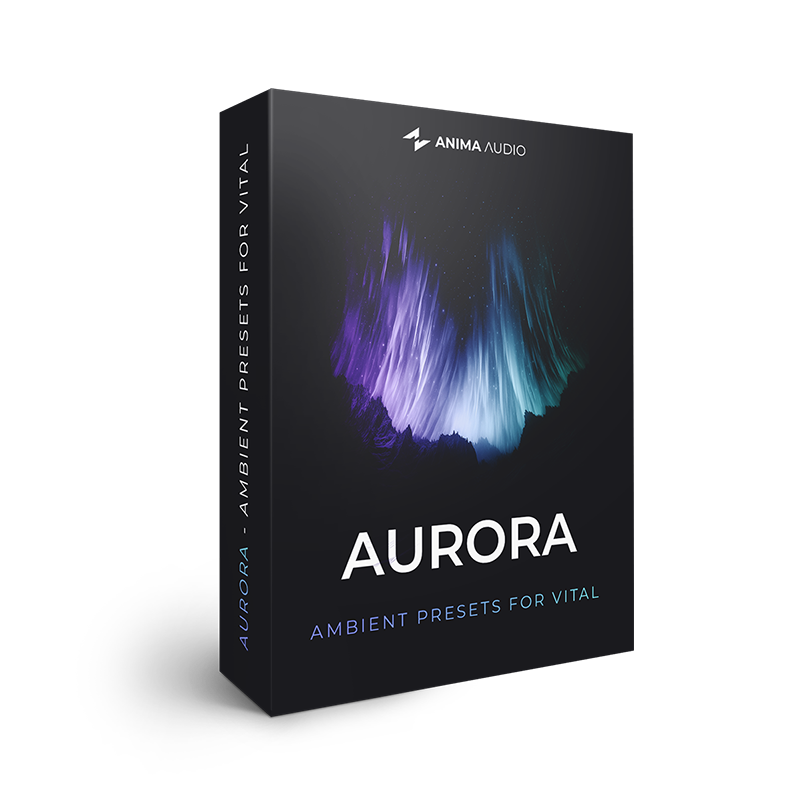 Aurora is a Vital preset pack filled with massive atmospheric pads, shimmering keys, and smooth leads, perfect for ambient, downtempo, and other melodic styles.
70 presets for Vital
4 macros on every preset
Aurora Vital theme
Custom vital skin
Enjoy our custom Aurora Vital skin, designed to match the colors of the aurora. We decided to go through and redesign every aspect of Vital to create a seamless experience that feels comfortable to use with a fresh aesthetic.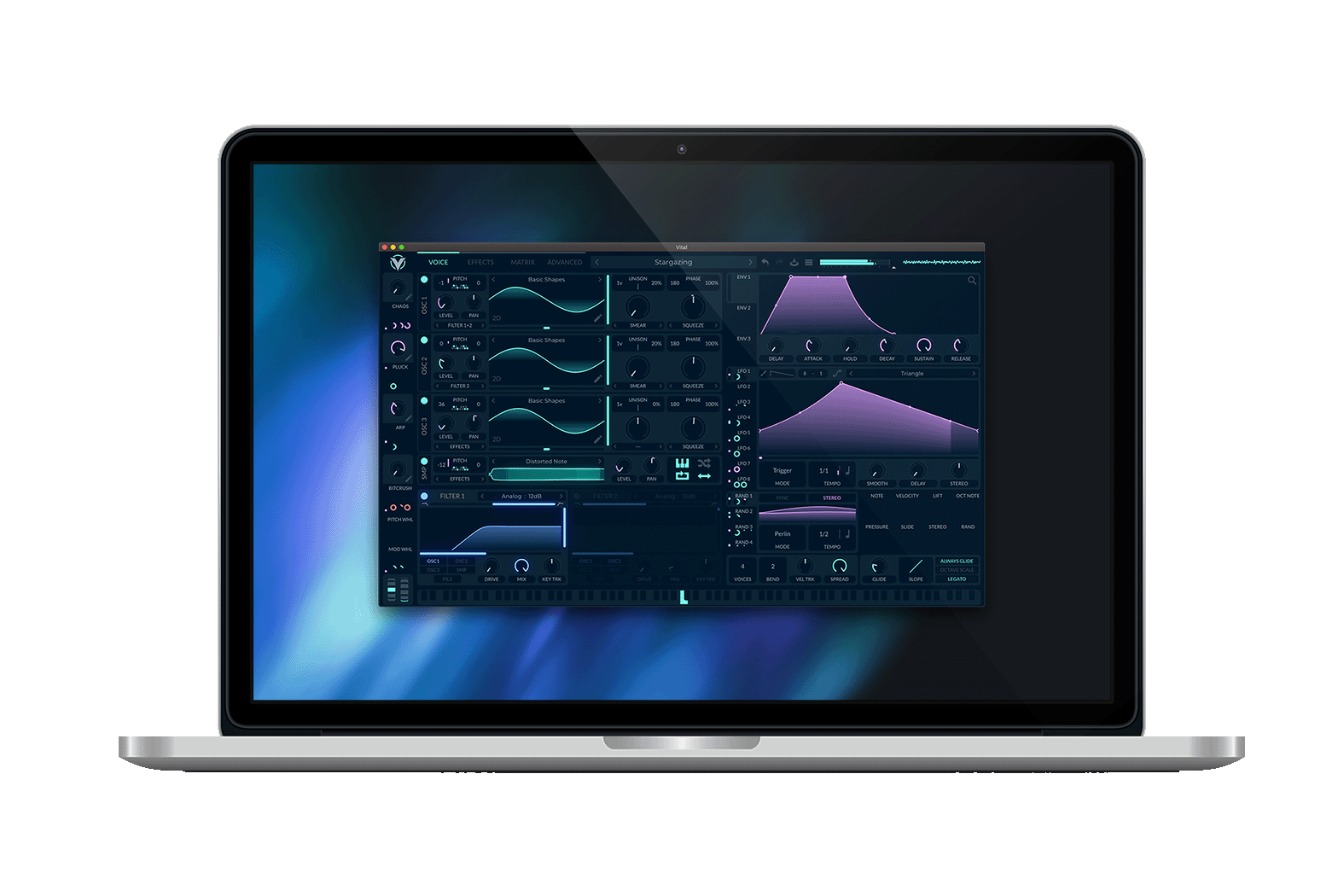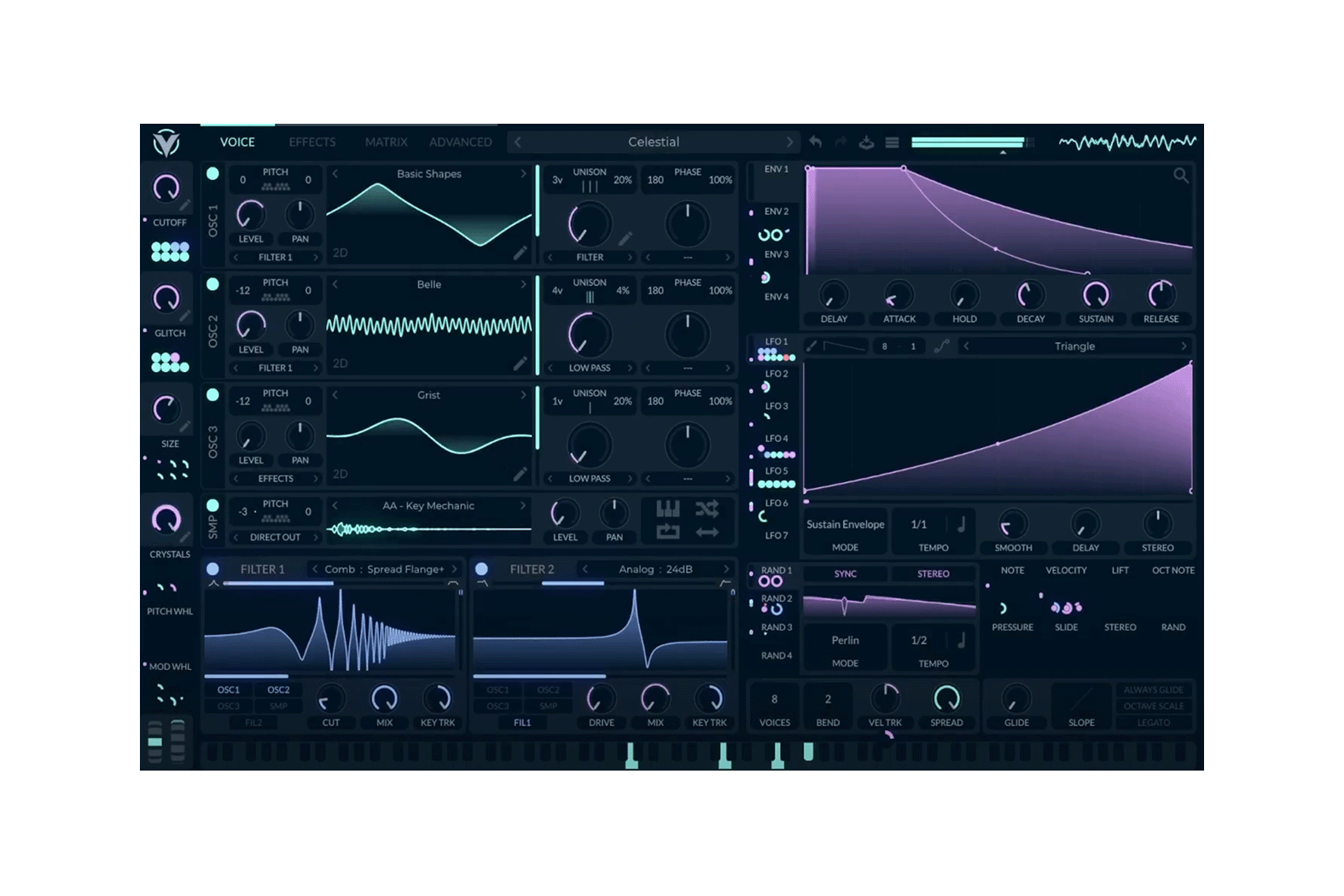 PATCH PREVIEW "CELESTIAL"
This patch is a lush key sound with a unique crystal decay effect. See what each macro does and get inspired to use it in your own projects.
See what Cynax did to take the presets from Aurora in another direction